financial Advice | Finance Ambassador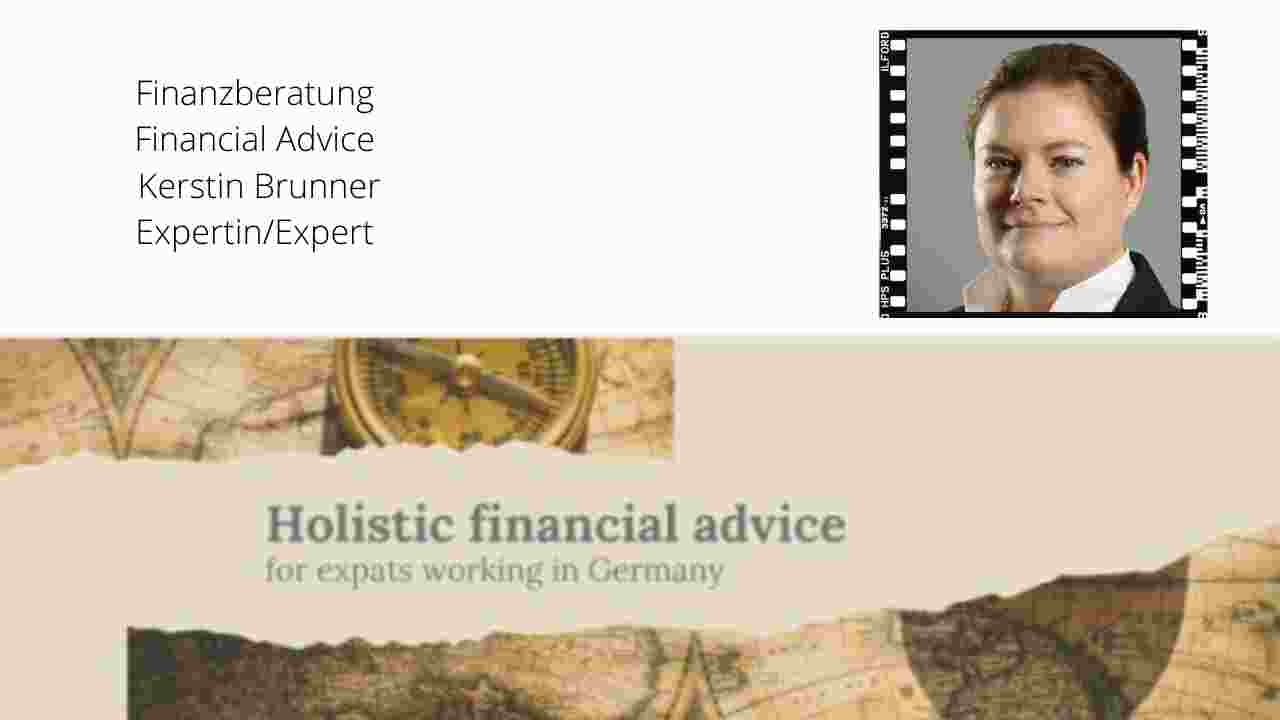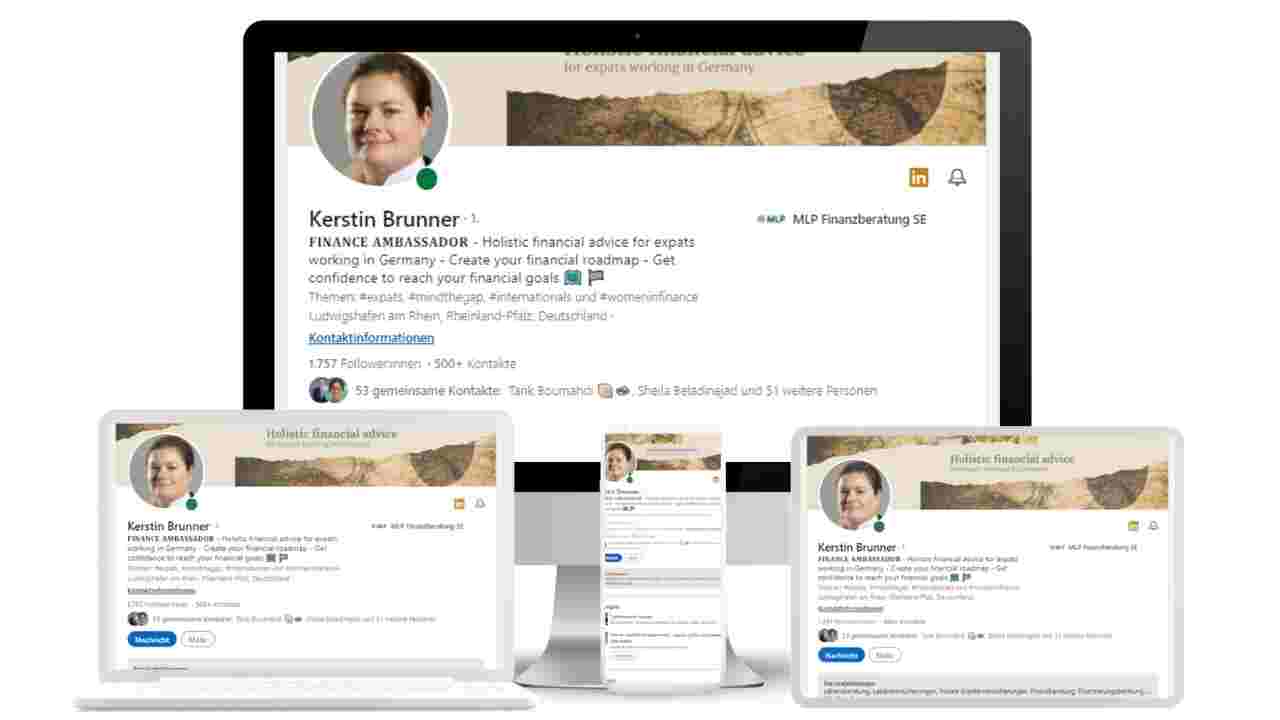 Finanzberaterin Deutsch und englisch
Finanzberatung | Financial Education | Finance Ambassador | Webinar in english
Ganzheitliche finanzielle Beratung in Deutschland – auch auf englisch
also in english
Was macht Kerstin Brunner als Finanzberater*in (Financial Advisor für Expats)? Ein Finanzberater berät Kunden über verschiedene Geldanlagen, Kredite oder Versicherungen. Die Beratung erfolgt anlassbezogen oder im Rahmen einer strukturierten finanziellen Planung. 
 Kerstin Brunner ist Financial Advisor für Expats (auch Inpats genannt), die in Deutschland arbeiten. Sie ist eine Finanzbotschafterin und Bildungsfachfrau mit jahrelanger Erfahrung in der Finanz- und Versicherungsbranche. Sie spricht fließend Deutsch und Englisch und hat akademische Abschlüsse in den Bereichen Informatik und Mechatronik. Sie bietet eine ganzheitliche Finanzberatung für Expats an und unterstützt diese bei der Erstellung der strategischen Ausrichtung ihrer individuellen Finanzplanung. Hierbei ist es ihr wichtig, dass ihre Klienten eigene Entscheidungen bzgl. Ihrer strategischen Planung treffen können. Überdies setzt Sie sich für finanzielle Bildung ein und bietet dafür Kurse zur Vermittlung von Fachwissen in allen Bereichen der Finanz- und Versicherungswelt an. 
Kerstin Brunner ist selbständige Finanzberaterin und arbeitet seit mehreren Jahren in diesem Bereich. In dieser Zeit hat Sie viele verschiedene Kundenkategorien kennengelernt, von privaten Haushalten bis bin zu unterschiedlichen Firmen.
Ihre Klienten sind überwiegend Ingenieure, IT-Fachkräfte, Mitarbeiter in Forschung und Entwicklung und Selbstständige.
Was alle diese Klienten gemeinsam haben, ist der Bedarf an professioneller und objektiver Beratung in allen finanziellen Angelegenheiten. Kerstin Brunner ist hier der Partner, der über alle Marken hinweg ein umfassendes Leistungsspektrum anbietet: von der Finanzberatung über die Absicherung bis hin zur Bildung in finanziellen Fragen. 
Finanzberatung auf Deutsch und Englisch
The holistic approach covers knowledge in areas such as banking, insurances, investments, retirement planning, employer benefits and puts all areas in a context. Working hand in Hand with a financial expert gives you more confidence to make financial decisions on your own, and more time for things you really like.
Altersvorsorge - Pension Plan Krankenversicherung - Health Insurance
Sachversicherungen - Property Insurances
Finanzierung - Financing
Geldanlage - Financial Investments
Immobilienerweb - Property Acquisition
Ruhestandplanung - Retierment Planning
Absicherung von Familienangehörigen:
Unfall-, Pflege- und Todesfallabsicherung
Family protection in case of accident, care or death
Vorsorgevollmacht, Patientenverfügung und Testament
health care proxy, patient's provision, will
Financial advisor for expats working in Germany