Unsere Kunden sind Markenbotschafter ihres Unternehmens.
Wir demonstrieren deren Einzigartigkeit
und stellen die Persönlichkeiten "hinter dem Business" in den Fokus.
Unser Picture-Telling und die besondere Image-Kommunikation
verhilft ihnen zu mehr Aufmerksamkeit und
erhöht damit deren Sichtbarkeit und Reichweite.
Wir verfilmen Geschichten von

Traditionsunternehmen

Familiengeführten Unternehmen

der Gründungsidee bis zur Vision

UnternehmerInnen mit besonderer Botschaft

FreiberuflerInnen & Solo-Selbstständigen
zu Ihrem persönlichen UNISONO-Film!
Vielleicht verfügen Sie über Fotomaterial, Videoaufnahmen, Interviews, Presseberichte ….
Haben Sie Material, Bilder etc. die Ihnen wichtig sind und die wir für Ihren Film verwenden können:
wir freuen uns darüber!
Auf Wunsch erstellen wir auch gerne neues Material (Videos, Interviews) für Sie. Entweder online oder vor Ort
2.1 Ihre Einzigartigkeit klar auf den Punkt gebracht
Wir erstellen ein Storyboard.
Wir finden den richtigen Text und die Sprache, die Ihre ganz besondere Geschichte erzählen.
2.2 Ihre Kompetenz wird sichtbar
Mit unserer sorgfältigen Musikauswahl entwickeln wir die passende Stimmung für Ihren Film.
Bilder sagen mehr als tausend Worte
Durch unser Picture-Telling erschaffen wir unvergessliche visuelle Eindrücke und bauen Brücken.
3. Videoschnitt und Bearbeitung (Post-Production)
Am Schnittplatz und in unserem Tonstudio verleihen wir den Aufnahmen den letzten Schliff.
Professioneller Ton und Schnitte, Musikuntermalung, gegebenenfalls ergänzende Texte machen Ihre Videobotschaft einzigartig.
Lassen wir die Reise beginnen
Sie haben Fragen?
Sie möchten Ihre Reise mit uns starten?
Schreiben Sie uns gern mit dem Stichwort UNISONO-MeinFILM
Persönlichkeit braucht Sichtbarkeit!
"

Ohne Worte – ihr schafft es durch das Zusammenspiel eurer Expertise und euren Talenten nicht nur ein Video zu produzieren, sondern einen Menschen in seinem ganzen Sein strahlen zu lassen. Großartige Leistung!

"
Über unsere bisherige Arbeit
Der Trailer zum Video von
Walo von Mühlenen
Der Trailer zum Video von
Heidi Weber Rüegg
Lassen Sie uns miteinander reden
Sie haben Fragen?
Sie möchten mehr wissen?
Schreiben Sie uns, wir freuen uns auf Ihre Nachricht!
Wer wir sind – ein Blick hinter die Kulissen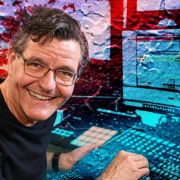 Henry Staroste
more than the producer of unisono
Media Days Teilnehmer:Innen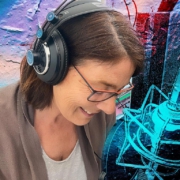 Christiane von Beuningen
more than the voice of unisono
Media Days Teilnehmer:Innen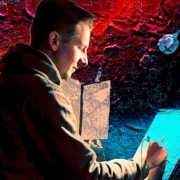 Bruno Roeder
thought provoking digital art architect
Media Days Teilnehmer:Innen
Ihr persönlicher UNISONO-Film!
"

Unsere Kunden profitieren von der Verfilmung ihrer Geschichte auf einem ganz neuen Level.

"